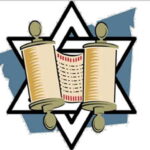 Bar and Bat Mitzvah Celebration Guidelines
A Bar or Bat Mitzvah is a special and meaningful milestone in a child's life. We are delighted to be sharing this experience with you and your family. To ensure that every child and family maximize their enjoyment during this exciting time, we have developed guidelines to help us achieve our mutually desired goals:
Inclusivity –  We believe in an inclusive environment where each child feels that he/she is a valued member of the school. Additionally, a joyous occasion such a bar/bat mitzvah should be shared with everyone. When planning your bar/bat Mitzvah, it is our responsibility to ensure that this standard is upheld for the sake of our students and school spirit. To that end, you may choose one of two options for the invitation list:

invite the entire grade; or

invite the entire gender of the celebrating student

Timely Response – Please make sure that your child responds in a timely fashion upon receipt of an invitation. If your child cannot attend, please inform the bar or bat mitzvah's parents as soon as possible to enable them to plan accordingly.

Kashrut, Dress, and Entertainment Standards – All food should be Glatt Kosher, under supervision of a nationally recognized hashgacha, and the venue, entertainment and dress should be appropriate to the meaning and spirit of the occasion.

Adult Supervision – In order to maintain appropriate decorum at your simcha, you should have sufficient adult supervision.

Derech Eretz – Remind your child before attending every simcha that he/she is expected to behave with appropriate derech eretz at all times during the celebration. We expect every student to act with the utmost respect and to create a Kiddush Ha'Shem wherever he/she goes. This includes dancing throughout the event, no cell-phone use, and proper attention during speeches and/or mantages. Act the way you would like everyone else to behave at your own bar/bat mitzvah!

Congratulate and Thank the Hosts – Remind your child that, upon arrival at the celebration, he/she should find the bar/bat mitzvah celebrant and his/her parents and thank them for being invited and wish them a mazal tov.

Attire – In continuation of the values we teach in school, we ask that all girls follow our school Tzniut guidelines. Girls are asked to wear a skirt or a dress with an appropriate top that reaches the skirt (as opposed to a cropped top). Boys are asked to come with their kippot.
Celebrating the Bar/Bat Mitzvah in School
If you would like to celebrate the bar/bat mitzvah in school, the  family can sponsor a breakfast for the grade or the middle school. If you wish to sponsor this breakfast (and it is optional), please contact Sossie Shain (sshain@lpsnj.org).
We look forward to sharing many smachot together with the entire TCA family.
Mazal Tov!
Orite Rubenstein, Head of School
Meital Teitelman, Middle School Principal